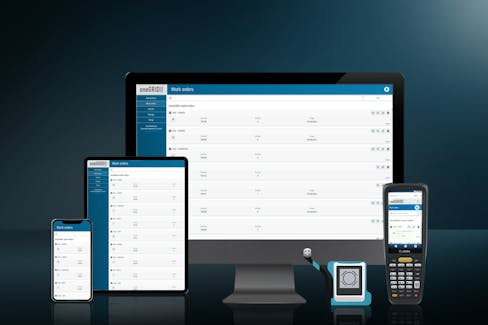 oneGRID pick-by-light and warehouse management app
As an intuitive, modular cloud warehouse management app, the oneGRID app can be easily integrated into your existing system landscape.
The app can be licensed on a subscription basis and already covers a large part of the requirements of processes in order picking as standard.
Licensing model
oneGRID App Basic License
Functions
Setup and configuration of the oneGRID system
Browser-based cloud application without additional software required
User Management System (1x Superadmin, 2x Admin and a maximum of 25 users)
Management of the warehouse structure and material locations digitally mapped and routes optimized
Creation of articles and picking orders
Order management with import function via CSV/Excel
Control of digital pick-and-place processes
A maximum of one user can process picking orders one after the other (single-order picking)
+ Multi-User Pick License
Allows simultaneous processing of another picking order by an additional user (multi-user picking)
In case of multiple multi-user licenses, the picking orders are assigned via different operator colors in the GUI and on the shelf
+ PickCart License
Enables the simultaneous processing of multiple picking orders through the use of a oneGRID PickCart (multi-order picking)
Assignment of several orders to one PickCart via the GUI on the PickCart
In case of multiple PickCart licenses, the PickCarts are assigned via different operating colors in the GUI, the smartCAPs and on the shelf
+ ERP/WMS Connection
Connection to own ERP or WMS system via interface for direct exchange of order and article data
Interface definition and interface development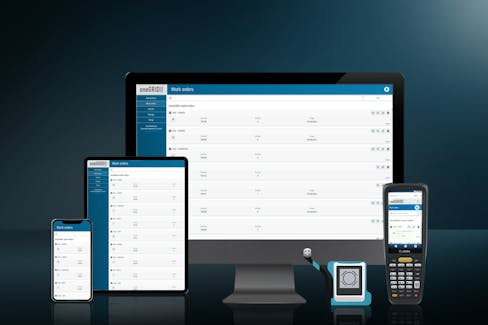 Customize
The basic license can be combined with the multi-user pick license or the PickCart license, or you can opt for the full version and combine multi-user and multi-order picking.
System architecture oneGRID system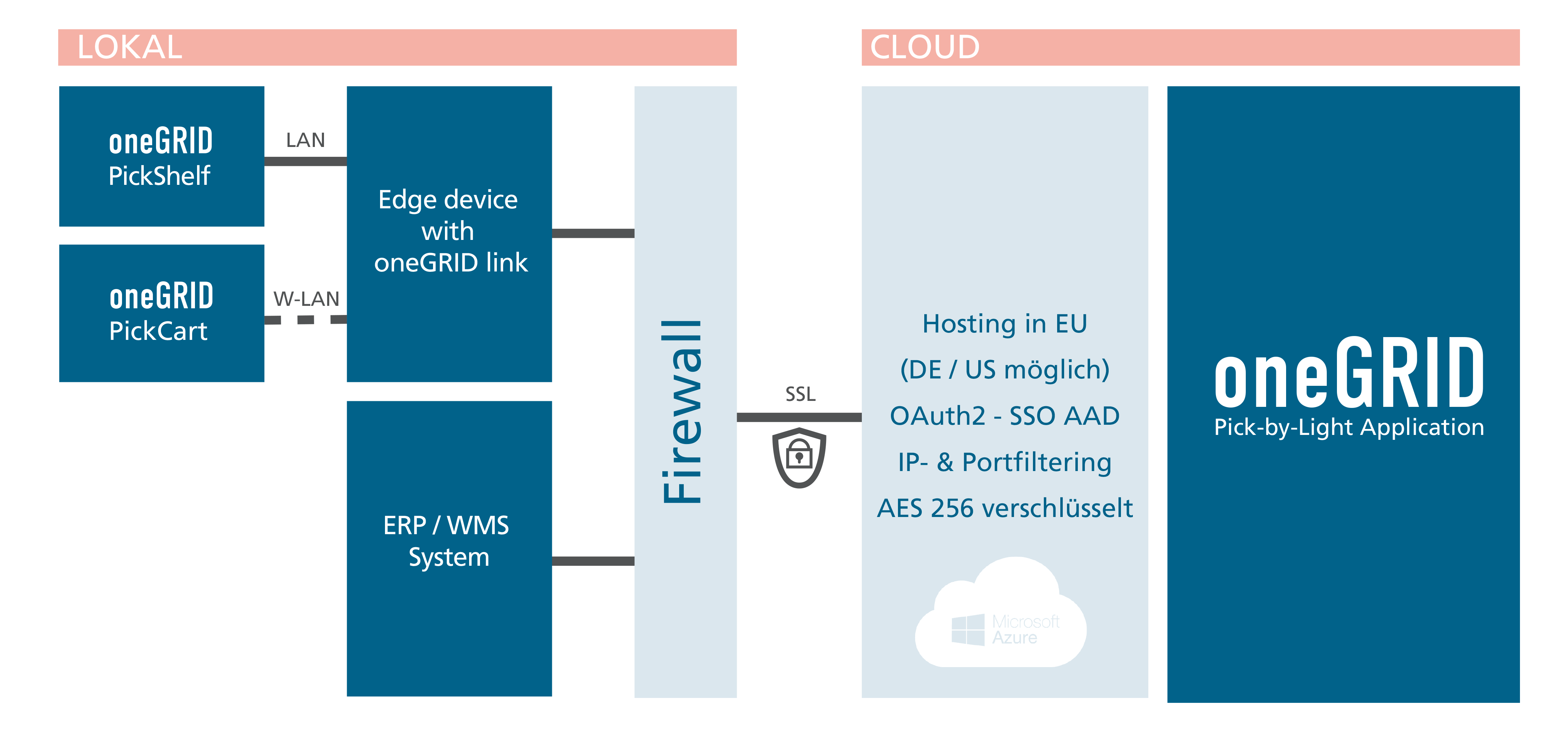 Overview of oneGRID pick-by-light and warehouse management app
The oneGRID App already offers many building blocks of a warehouse management system.
Figure: Core functions according to VDI 3601

The most important functions
Easy installation of the oneGRID system - Hardware
Easy installation by gluing the LED strips to the shelf
Little cabling effort: Up to 5 LED strips to one controller and PoE
Easy installation of the oneGRID system - app
Browser application does not require additional software
Digitally map warehouse structure such as shelves, compartments, compartment modes (Kanban, FiFo + Charge, Standard, fixed storage bins) and intuitively assign LED strips to individual compartments
Easy setup of the oneGRID system - without ERP
Creation of individual articles in GUI
Creation of the digital picking orders
Easy setup of the oneGRID system - with ERP
Import der Artikelstammdaten aus ERP
Update picking orders on demand
Application of the oneGRID system (shopping) - Picking process
Intuitive guidance of the picker via LED strips and graphic interface
Route optimization based on previously defined shelf sequence
Multi-user picking including guidance by assigning different colors per employee
Application of the oneGRID system (shopping) - Placing process
Intuitive guidance of the picker via LED strips and graphic interface
Differentiation between batch-based / chaotic / fixed storage bin
Application of the oneGRID system (Shopping) - Storage Management
Overview of all bin locations (which article in which bin)
Filter options including display on the shelf by LEDs
Continuous inventory through counting and confirmation of material stocks integrated in the process
Documentation of counting stocks as well as counting processes (incl. export options)
Add-ons - storage space optimization
Transfer of materials integrated in the process to improve the storage situation
Automatically detect same materials at different storage locations with suggestions for merging
Add-Ons - Multi-Order Picking
Integration of a PickCart for parallel processing of several orders
Contact us for a non-binding offer