Pick-by-Light Hardware
for warehouse automation supplier
Your benefits
Trouble-free picking processes
thanks to robust and low-maintenance pick-by-light hardware.
Accelerated picking processes
through 60mm large button and touch technology.
Easy integration and maximum flexibility
Interfaces such as TCP/IP and IO-Link, software development kits, and absolute freedom in configuration.
In online commerce, the speed of order fulfillment is inextricably linked to customer loyalty among online shoppers:
80% of consumers want same-day shipping
46% of online shoppers abandoned a purchase because delivery times were too long
1 out of 3 customers said they prefer to shop offline due to delivery times
Pick-by-Light technology is an easy-to-understand and hands-free, light-controlled picking process. It enables quick and easy implementation and serves to increase efficiency, reduce costs, increase picking accuracy and improve overall productivity.
The technology is used not only in picking modules, but also in pick-to-cart operations in e-fulfillment warehouses, goods-to-person workstations, and put walls in order consolidation and packing operations, to name a few examples.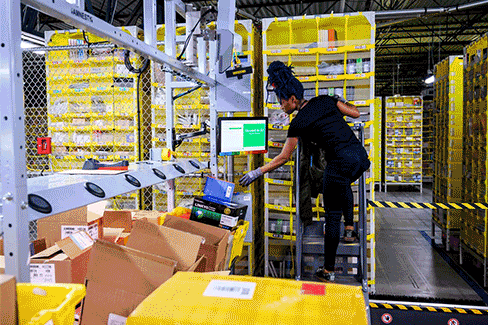 Already in use over 500,000 times in picking stations at AMAZON
Ensure trouble-free and faster picking stations with robust and low-maintenance oneGRID pick-by-light scanners with touch technology.
Rapid return on investment
Due to the long service life of the oneGRID pick-by-light scanners, the higher investment pays for itself after a short time. Thanks to capacitive touch technology, the picking process is simple and fatigue-free, which additionally leads to an increase in efficiency of up to 14%.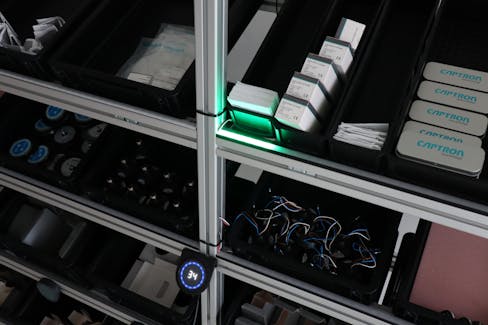 smartLED for the simple implementation of put walls
Put wall applications are becoming increasingly popular. You can decouple the picking and packing application from the order fulfillment and maximize the efficiency of both applications.
The combination of our smartLEDs and smartCAP pick-by-light hardware is the perfect, flexible and cost-efficient solution for your put-wall application!
Flexible solution with minimal integration effort
No matter what your put-wall application looks like, the smartLED strips can be flexibly adapted to the shelf width. At the same time, the integration and installation effort is as low as possible. You can connect up to 5 smartLEDs to one LEDhub. With a length of up to 5 meters, you can provide a lot of shelf space with the pick-by-light solution at once.

We accompany you from the beginning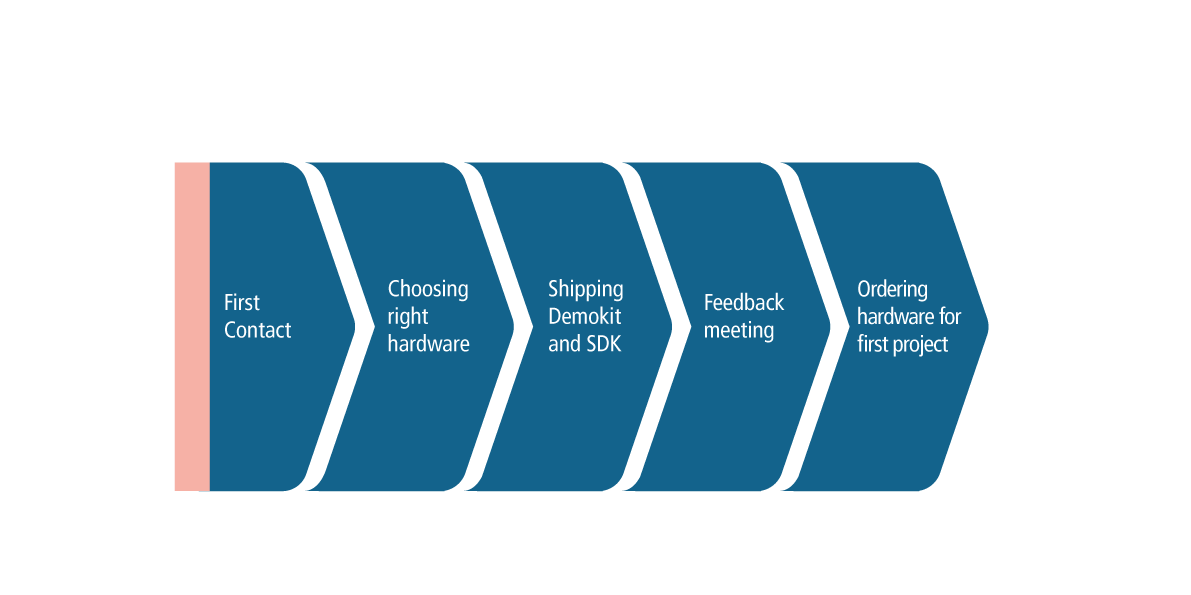 Contact us for a non-binding consultation