oneGRID Pick-by-Light system
for production and trade
Your benefits
Easy installation into non-digital workflows
The oneGRID System paperless cloud application is easy to integrate into your operations.
Increase the number of picking operations
Walkway optimization and intuitive lighting guidance can increase the number of picking operations. With multi-order picking, efficiency is increased even more significantly.
Error-free picking
Display of the right compartment and the right number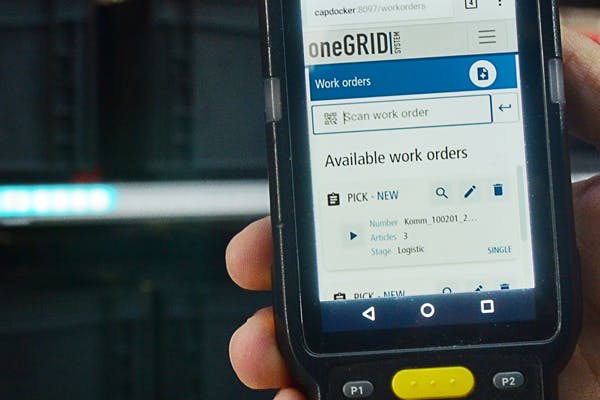 The flexible and intuitive pick-by-light solution on your way to lean, paperless and digitized processes in man-to-goods picking.
The oneGRID Pick-by-Light system consists of the oneGRID smartLED and an intuitive oneGRID application that guides you through the picking process. Optionally, the system can be extended by a PickCart and offers possibilities to make your logistics processes even more efficient by means of inventory mode and inventory optimization.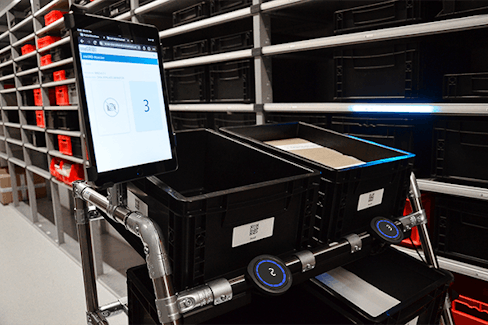 The ideal solution for production storage or goods issue
Whether for production supply in so-called "supermarkets", goods issue or in smaller retail warehouses, the oneGRID Pick-by-Light system is the perfect solution to accelerate your flow of goods, minimize errors and further digitalize your logistics processes.
System components
Perfectly tailored to your needs
smartLEDs - faster to the target
Thanks to the high flexibility of our smartLEDs, the pick-by-light system can be quickly and easily adapted to any warehouse situation. In addition, they are extremely robust and can withstand even stronger impacts. Thanks to their excellent visibility in all lighting conditions, the smartLEDs guide every user quickly and purposefully to the right place.

oneGRID application - digital and paperless
The oneGRID application is the interface between your ERP system and our pick-by-light solution. With its help, you digitize your picking processes and significantly increase your efficiency in order processing.

PickCart - optional for even more speed
You want even more efficiency? Then add a PickCart to your system and enable the picking of several orders at the same time. This will save you even more unnecessary walking. The PickCart can be adapted to your requirements.
Rapid return on investment
The costs for error correction are very high, especially after shipping. By reducing the error rate to as low as 0.12% and an average of €1.02 per picking process, you can quickly achieve savings and increase customer satisfaction with the pick-by-light system oneGRID.
The figures in the table for picking with a classic document are based on a study by the Technical University of Munich.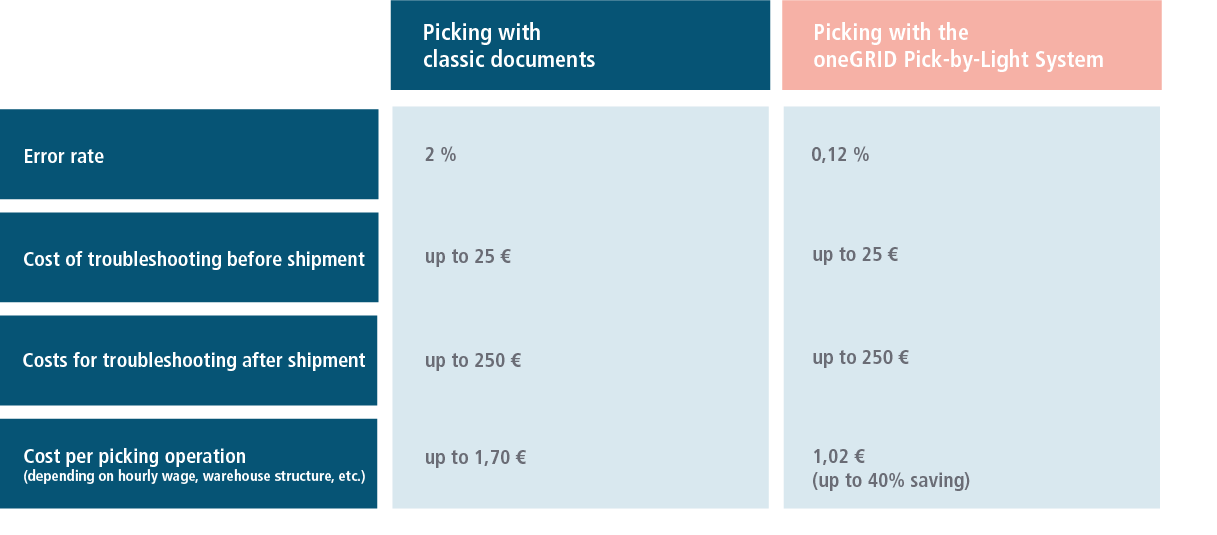 Contact us for a non-binding consultation