oneGRID pick-by-light hardware for intralogistics solution providers
The first choice for your pick stations. Already in use up to 500,000 times in distribution centers worldwide.
Ensure trouble-free and faster picking stations with robust and low-maintenance oneGRID pick-by-light scanners with touch technology. Whether simple integration into your IT system with the smartCAP and SENSORhub or connection to your control system via IO-Link with the CANEO series. Together we will find the right solution for you.
Your advantages
Trouble-free picking processes
thanks to robust and low-maintenance pick-by-light hardware.
Accelerated picking processes
through 60mm large button and touch technology.
Simple integration
of the all-in-one device with IT interfaces or IO-Link.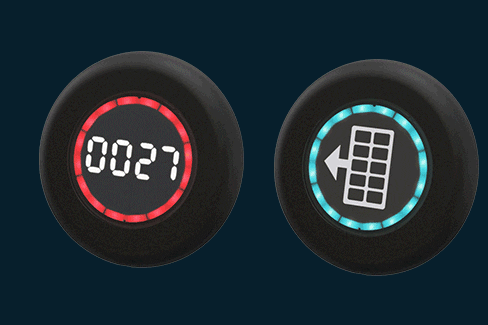 Daisy-chain or IO-Link
The right button for every situation
Robust hardware and lifetime warranty
Up to 100,000,000 switching cycles, IP69K and resistant to flame, shock, etc.
Capacitive technology with 60mm large disply
Responds to the lightest touch, even with gloves on
Button, light and display in one device
7-segment display with configurable LED ring and long press function for additional functions
Various connection options
via IO-Link (CANEO series41) or daisy-chain with TCP/IP and RS232 (smartCAP and SENSORhub)
The differences
Are you wondering which stylus is the right one for you? Here you can find the differences at a glance. We are also happy to advise you personally, please contact us.
smartCAP (SMC46 / SMC47)
Surface or profile mounting
printed symbol (SMC46)
7-segment display (SMC57)
Daisy-chain connection to sensorHUB
CANEO series41 Standard / Display
Surface mounting
printed symbol (series41 Standard)
7-Segment-Anzeige (series41 Display)
IO-Link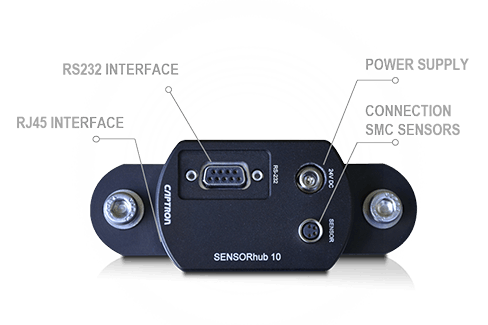 SENSORhub for smartCAP buttons
Lean solution with little cabling effort
The daisy chain allows you to connect up to 40 smartCAP probes to one SENSORhub or even up to 80 smartCAP probes in parallel using a Y-cable.
Easy connection - your IT department will thank you for it
Interfaces with RS232 and TCP/IP
Fast integration via Software Development Kit (SDK)
Download SDK here
Contact us for a free consultation